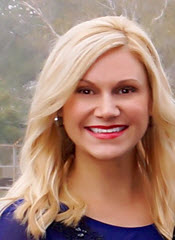 GODDESS NEMESIS XIV
Katherine "Katie" Tommaseo is the wife of Rocco Tommaseo, and proud mother of Nicco Tommaseo. She is a graduate of Chalmette High School, Class of 1995. While in high school she was voted as "Best Dressed Girl", "Most Athletic" and to the Homecoming Court. Katie was chosen to be a member of the Louisiana High School Woman's Volleyball All-State Athletic Association Team and All-Star Team. She served as team captain her senior year. Tommaseo graduated with honors from Nicholls State University with a Bachelor of Science in 2000. She was a member of the Lady Colonels Volleyball Team, served as team co-captain, named to the Southland Conference All Academic Volleyball Team, and a member of Kappa Omicron Nu Honor Society.
Katie worked as a Sales and Marketing Manager for the Holiday Inn Select New Orleans Convention Center under the late Hotelier, Ray A. Liuzza. Katie served as a Judicial Secretary for the 34th Judicial District Court, where she began her journey with St. Bernard Parish Government. Currently, Katie is the Executive Director of Tourism & Film for St. Bernard Parish Government and serves on serval boards and commissions such as Vice-Chairman for the Louisiana Tourism Coastal Coalition and member of the St. Bernard Tourist Commission.
Katie enjoys spending time with her family and friends. She has true passion for her community and proudly promotes St. Bernard Parish.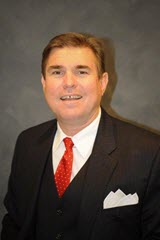 ROYAL KNIGHT XIV
MICHAEL C. GINART, JR. is the son of the late Michael C. Ginart and the late Cecelia Ginart Tanet and step-son of Joseph Tanet. Mike is married to the former Alice Rose Johnson and has two children, John Claude, who just completed the Louisiana Bar Exam and will be practicing with his father and Jayne Cecelia who is now a Senior in high school and captain of her swim team. He is the son-in-law of Howard Johnson, Jr. and the late Jane Cadella Johnson and the family are members of Our Lady of Prompt Succor Catholic Church.
Mike graduated from Chalmette High School, Class of "1979" with Honors, and was a two sport letterman and Student Council President. He went on to study at Northwestern State University in Natchitoches, Louisiana where he was a three time letterman in football, receiving the scholastic award, in 1982. He graduated in 1984 with a Bachelor of Arts Degree in Business and Distributive Education. He was selected for the National Dean's List and received the National Business Association 1984 Award of Merit.
After graduation, Mike began teaching within the St. Bernard Parish School System while attending Loyola Law at night. He received his Juris Doctorate in 1988 and has been self-employed in the practice of law in Chalmette since 1989. Mike is a member and past President of the 34th Judicial District Bar Association. He is also a member of the Louisiana Bar Association, the Louisiana Trial Lawyers Association, the American Trial Lawyers Association, The American Trial Lawyers Association Top 100 Trial Lawyers, the National Association of Criminal Defense Attorneys and has been honored by his selection in Who's Who in American Law and has been admitted to practice before the United States Supreme Court. He is a founding board member of the Chalmette High School Alumni Association, has served on the board of the St. Bernard Youth Foundation, St. Bernard Courthouse Restoration Committee and the Northwestern State University Alumni Association, and was chairman of the St. Bernard Youth Chorus Gala. Mike was a little league coach at Rebel Park as well as post-Katrina for St. Bernard Parish Recreation. He served one term as Councilman for District D of St. Bernard Parish during which over 1-1/2 billion dollars of post-Katrina reconstruction was accomplished. With the vast majority of the reconstruction completed, Mike chose not to seek reelection. In 2016 Mike was appointed by Governor John Bell Edwards to the newly reconstituted Louisiana Public Defender Board to represent the Fourth Appellate District (Plaquemines, St. Bernard and New Orleans). This Board oversees the funding of public criminal defense statewide for those who otherwise cannot afford representation, both juvenile and adult.
As the sole member of the Law Offices of Michael C. Ginart, Jr. & Associates, (the successor of the Law Offices of Tonry & Ginart and Tonry, Ginart & Jones). Mike is principally involved in helping others in their time of need, whether it be personal injury, business litigation, successions or criminal defense. Mike successfully represented both the St. Bernard Parish Government and St. Bernard Parish School Board in post-Katrina litigation against their insurers. He and his law firm are financial partners and supporters of our local schools, religious, non-profit and charitable organizations and causes. He is a member of the Knights of Nemesis Carnival Club, 2003 King of the Krewe of Lourdes and 2010 King of the St. Bernard Irish-Italian, Islenos and Canary Island Parade, which Mike is a founding member.