ROYAL KNIGHT I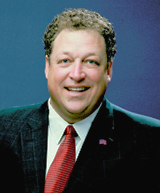 The Knights of Nemesis has chosen it's Royal Knight to reign over our first parade with Mrs. Krista Showalter Kamlade, Walter Boasso.
ROYAL KNIGHT II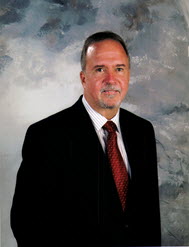 Charles Ponstein, a 57 year native of St. Bernard, will lead the 2007 Knights of Nemesis Parade as their Royal Knight. Charlie is married to the former Claudette Staiger and they have 3 children, Jeff, Neil and Sadie. Jeff is married to Lindsay Passafume and they have a 2-year old daughter named Payton. Neil graduated from Northwestern State University in Natchitoches, LA and is employed by Republic Beverage Company. His daughter Sadie is a senior at LSU.
Charlie has been a businessman in St. Bernard Parish since 1972 and was an elected official from 1980 to 2004, most recently serving as Parish President from 1996 to 2004.
"I am looking forward to 2007. Everyday, St. Bernard is getting better and better. Hopefully Knights of Nemesis will be another piece of the puzzle that brings St. Bernard and the region back" said Ponstein.
ROYAL KNIGHT III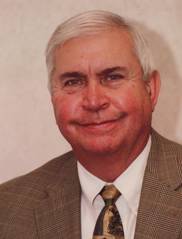 Mr. Anthony A. Fernandez, Jr. is a lifelong resident and practicing attorney in St. Bernard Parish. Born at Shell Beach he is a graduate of St. Bernard High School, University of New Orleans and LSU School of Law. He has served as Chief Criminal Deputy Sheriff of the St. Bernard Sheriff's Office for 20 years and now is retired working part time. He stayed with the SBSO during Katrina and assisted in rescue operations and helped evacuate many parish residents after the storm.
He also is the Pastoral Council chairman of Our Lady of Prompt Succor Church. In that capacity he worked with many volunteers and clergy to clean up the church and rectory to re-establish mass and religious services after the storm. He also assisted in the opening of the OLPS school facility and St. Bernard Cemetery. He serves on the Archdiocese school board and is a recipient of the Order of St. Louis.
He is the president of the St. Bernard Historical Society and organizer of the annual Battle of Lake Borgne celebration which he reinstated December 2006.
He is the coordinator of the Santa on the Bayou Christmas Celebration. This event prior to Katrina consisted of a boat parade in Yscloskey, Shell Beach and Hopedale together with a Christmas Party for children at Breton Sound Marina in Hopedale. In 2006, this Christmas celebration was held at Nunez Community College with the help of hundreds of volunteers (including the Knights of Nemesis) and sponsorship of the Meraux Foundation and assistance by many other parish businesses. This event hosted over 4,000 children and nearly 10,000 parish residents.
He is also the attorney for the St. Bernard Home Mortgage Authority and is working with the authority members to offer a $30 million dollar low interest home program for St. Bernard and Plaquemine residents. He was parish treasurer for St. Bernard Parish when the parish government complex was built.
He is married to Roselyn Caluda Fernandez and they have four children: Dr. Greg Fernandez, Mark Fernandez, J.D., Randall Fernandez, Lisa Fernandez. They also have two grandchildren and will be residing with his parents in Kenilworth.
ROYAL KNIGHT IV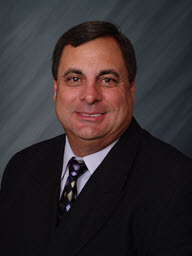 Billy Showalter, one of the original organizers and first president of the Knights of Nemesis Social Club, will be leading the 2009 parade. Billy is a 54 year old native of St. Bernard Parish and a 1972 graduate of Chalmette High School. He retired from the United States Postal Service as a Supervisor. His contributions to St. Bernard are extensive: past president of the Versailles booster club, organizer of Versailles boosters men's softball league and past float lieutenant of the Gladiators Carnival Club.
Billy is the proud father of two children. Krista, the wife of Troy Kamalade, is a past Goddess of Nemesis. Chalmette High School's 1995 Valedictorian, and a pharmacist with C & C drugs after graduating from the University of Louisiana at Monroe. She is the proud mother of daughter Kathryn.
Billy's son Jason is married to Alisha Marengo and they have a son, Evan. Jason graduated from Chalmette High School in 1998 and completed a degree in drafting from Nunez Community College. He is presently employed as a draftsman at Universal Personnel. Billy is proud of both of his children and feels blessed with his two grandchildren.
"It is a honor to have been elected by the Knights of Nemesis board to lead the 2009 parade. When this club was formed one of our goals was to bring a large carnival organization to St. Bernard Parish. We are well on our way to achieving that goal. Every year it becomes a little bigger and hopefully someday be the biggest carnival club ever to roll in St. Bernard Parish."
"Nemesis Unite"
ROYAL KNIGHT V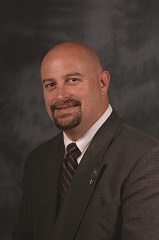 Craig P. Taffaro, Jr., is a lifelong resident of St. Bernard and has been St. Bernard Parish President since January 2008. Before that, he served as the District D Parish Councilman from 2004 to 2008 and from 1996 to 2000. Craig lives in Meraux with his wife Debbie and their eight children, Meghan, Craig III, Emma, Grace, Paolo, Mollie, Luca, and Antonio. He spent over 20 years as a Licensed Professional Counselor and Licensed Marriage and Family Therapist. He also held a Faculty Appointment in Psychology at Nunez Community College, was the Founder of Straight Street Group Home and Non-Profit Counseling Organization and the Treatment Director of St. Bernard Parish Drug Court. Craig graduated from Holy Cross High School, earned a Bachelor's Degree from University of Louisiana-Lafayette and a Master's Degree in Counseling Psychology from the University of Southern Mississippi. As an active resident of St. Bernard, he is a member of Our Lady of Lourdes Church in Violet and several community organizations
ROYAL KNIGHT VI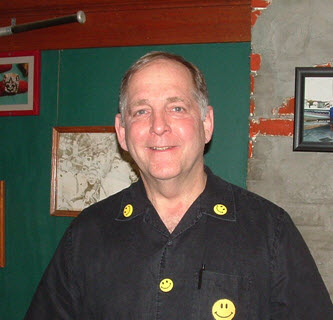 The Royal Knight Nemesis VI is Dr. Bryan Bertucci, M.D. The Royal Goddess Nemesis VI is Jackie Bennett Gaeta. Dr. Bertucci and Mrs Gaeta will lead the 6th annual Knights of Nemesis parade through the streets of St. Bernard Parish on February 26, 2011 at 2:00 p.m.

Dr. Bryan Bertucci is a lifelong resident of St. Bernard Parish. He is a graduate of Jesuit High School, received his undergraduate degree in Biology from Spring Hill College in Mobile, AL., another Bachelor of Science degree (Physician's Assistant Program) from the University of Alabama, Birmingham, and his M.D. from Louisiana State University Medical Center in New Orleans, LA. Dr. Bertucci has served with distinction on the staff of eight different hospitals in South Louisiana, and is currently the St Bernard Parish Coroner. He is married to Ruth Frey Bertucci (36 years) and the proud father of their 5 children…Theresa Bertucci Truxillo, Bryan Jr, Stephen, Nicholas, and Matthew
ROYAL KNIGHT VII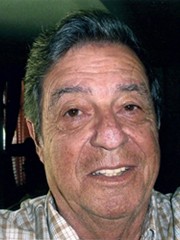 Ronnie Lehrmann, a lifelong resident of St. Bernard Parish, will lead the 2012 Knight of Nemesis Social Club parade as their Royal Knight. Ronnie it the father of four children, Gwen Melerine, Heidi Spotorno, Ronnie Lehrmann Jr., Beth Ann Estopinal. and has a stepson David Davies.
Since 1969 he has been the proprietor of Lehrmann's Bar and Seafood. For 20 years Ronnie held fundraisers for Operation Merry Christmas at his establishment. He also has served as a past chairmen. Lehrmann's held the annual auction and also celebrity bartenders for OMC with proceeds contributing thousands of dollars for the children each year.
Ronnie was the founder and President of the Chalabi 8 Ball Pool League that's been in existence for 40 years.
"It will be an honor representing the organization as their Royal Knight VII." Ronnie Lehrmann
ROYAL KNIGHT VIII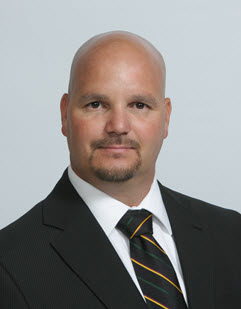 Ricky Gonzales, a 40 year native of St. Bernard Parish, will lead the 2012-2013 Knights of Nemesis Parade as The Royal Knight. Ricky has been an active member of the Knights of Nemesis Social Club since it was established in 2004. Ricky is also a successful businessman in St. Bernard Parish, and a member of several community organizations.
Ricky is married to Amy Gonzales, who will serve as the 2012-2013 Goddess of Nemesis. Ricky and Amy are the first married couple to reign together as royalty in the clubs history.
Ricky is proud and honored to be the father of three children. Ricky Gonzales Jr. age 18, recently graduated from Chalmette High School, and is now preparing for the future as a United States Coast Guard. Kristin Gonzales age 17, is a junior at Chalmette High School and a member of the cheerleading team, and Natalie Parada age 10, stepdaughter to Ricky, attends J. F. Gauthier Elementary. She enjoys dancing and playing softball.
"I am looking forward to leading my fellow Knights of Nemesis through the streets of St. Bernard. Thank you for the honor of The Royal Knight.
ROYAL KNIGHT IX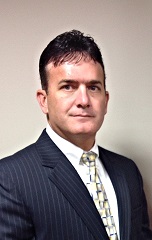 Perry M. Nicosia has been married to Nicole Delos Reyes Nicosia for the past 15 years and has three children, Gene, Ashlin and Cole. He is a lifelong resident of St. Bernard Parish. Graduated Valedictorian at Promised Land Academy. He was a graduate of the University of New Orleans in 1989 and from Loyola School of Law in New Orleans in 1992. After an academic career filled with many honors and awards, Mr. Nicosia went on to a successful legal career. He has been an active member of the community and spent most of his adult life coaching all little league sports. He was awarded St. Bernard Middle School's Volunteer of the Year in 2012. In 2012, he was recognized by the Contessa Entellina Society as its Man of the Year receiving its Annual Civic Award. His community involvement, education and legal experience led him to seek his first political office in 2006 when he ran for School Board and was elected in his first bid for office. In 2009, Mr. Nicosia was elected Judge for the 34th Judicial District Court for the Parish of St. Bernard. He served as Chief Judge in 2011. He is proud to add to his accomplishments his reigning as Royal Knight for the Krewe of Nemesis in 2014. He will be sharing his reign as Royal Knight with his family members who will be riding on the float with him.
ROYAL KNIGHT X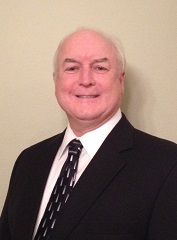 This year's Royal Knight is Donald Picou, one of the founding members of the Knights of Nemesis and currently serving as vice president. Donald is married to Patricia Wallace Picou, a past Goddess Nemesis. He is the proud father of Donald Jr. Donald Jr. is married to Megan Taylor and they are expecting their first child in the spring of 2015. Donald is the son of June N Picou and the late Elmo (Donald) Picou. He is a graduate of Chalmette High School. Donald has been a successful businessman in St. Bernard Parish for over 25 years and an active resident of St. Bernard Parish. He is a member of OLPS church and several community organizations.
"It is an honor to have been chosen as Royal Knight X. It's our ten year anniversary and I'm looking forward to leading the Knights of Nemesis parade for 2015", stated Donald.